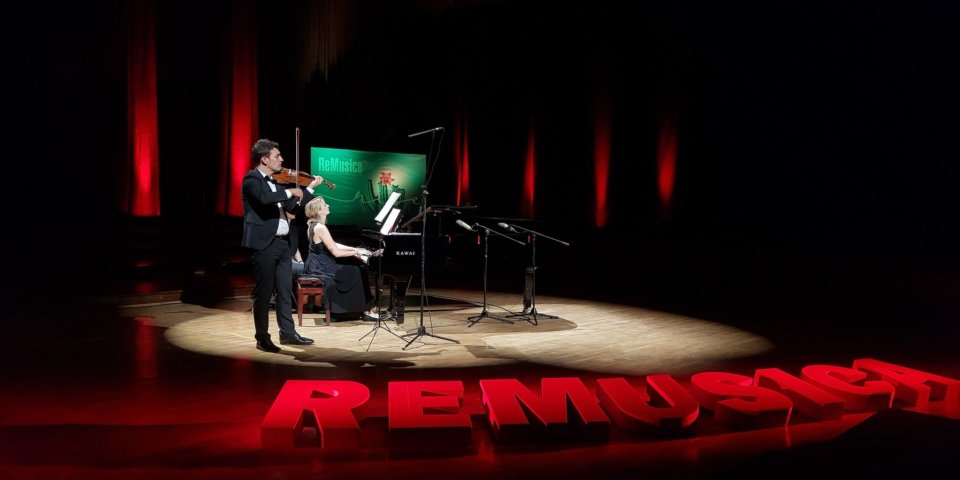 Me nismën e titulluar Festivals for Compassions, festivalet rreth Evropës solidarizohen në këtë kohë të Korona virusit duke prezantaur dhe e futur në programet e tyre, veprën e kompozitorës greke-holandeze Calliope Tsoupaki e cila zyrtarisht mban titullin "Kompozitorja e Holandës". Secili Festival do të zgjedhë artistët përfaqësues të cilët do ta luajnë këtë vepër.
Kjo vepër do të udhëtoi nëpër Evropë nga Festivali në Festival dhe të gjitha interpretimet e secilit Festival do të gjinden online. Deri më tani, janë 54 Festivale Evropiane që janë pjesë e kësaj inciative, gjersa ReMusica Festival ka marrë ftesë para disa muajsh dhe tash është një ndër to.
Vepra e titulluar "Thin Air" është shkruar në kohën e pandemisë dhe përmbanë mesazh të fortë, përderisa për interpretimin e kësaj vepre e cila do të ipet si premierë kosovare, ReMusica ka zgjedhur violinistin e shquar kosovar Visar Kuci.
Kjo vepër do të jetë pjesë e koncertit të datës 14 Shtator 2020, në kuadër të Festivalit ReMusica | SPECIAL TV & ONLINE EDITION 19 – RISE.
*
With Festivals for Compassion festivals around Europe express their solidarity in these times of Corona by presenting a new solo composition by the Greek-Dutch composer Calliope Tsoupaki known officially as  'Composer of the Netherlands', Calliope Tsoupaki is the face of Dutch music today. Each festival selects their own artist and instrument.  The piece has begun its journey through Europe travelling from festival to festival, and will be shared online.
This piece, titled "Thin Air" which was written during the pandemic period will be performed by the kosovan violinist Visar Kuci in Prishtina, Kosovo – 14th of September 2020 in the frame of ReMusica Festival | SPECIAL TV & ONLINE EDITION 19 – RISE.